---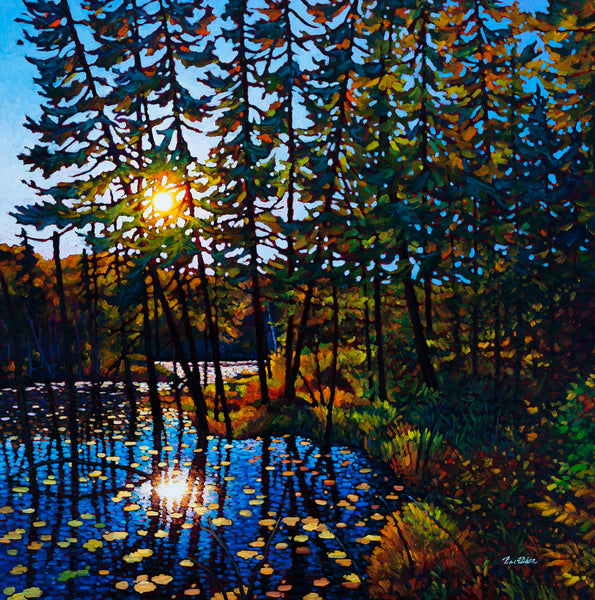 Giclee on canvas reproduction of an original painting by Canadian artist Tim Packer. Each framed giclee is printed on canvas and mounted on board, then framed with a white liner and finished with an espresso coloured frame. Your framed or stretched giclee will arrive fully assembled and ready to hang. 
This particular image is open edition, so there is no limit to the number of reproductions that can be printed. Giclees are shipped framed at the 21" by 28" size to anywhere in Canada and the continental United States free of charge.
Available at 8" by 8", 12" by 12", 16" by 16" framed.