---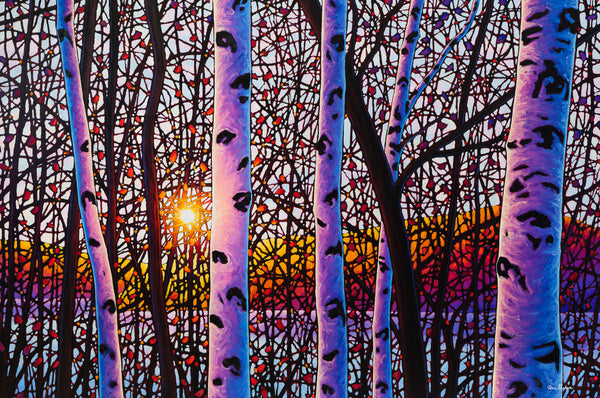 Giclee on canvas reproduction of an original painting by Canadian artist Tim Packer. Each giclee is mounted on 1 1/2" wooden stretcher bars with a "Gallery Wrap" effect where the painting appears to continue around the side of the stretchers. Each edition is limited to total of 100 prints plus one artist's proof. Giclees are shipped "stretched" to anywhere in Canada and the continental United States free of charge.
Available at 38" by 57" and 48" by 72" Diptych
Diptych refers to the depiction of a single image on two separate panels. So for example, a 48" by 72" horizontal diptych consists of two 36" by 48" vertical panels hung side by side. The panels can be hung with their common edge flush to give the illusion of a single canvas or they may be hung with a gap between them to accentuate the diptych effect.